---
Overview
Ultimate Safaris and the Conservation Travel Foundation have been working to support the Grootberg Primary School for over a decade. This support has helped to improve the education resources for the children in the area, and it is in accord with our belief that conservation and rural development starts at grassroots level.
Two young Conservancy members, Jenory and Selma, are the first proud recipients of the SIGNAL FAMILY SCHOLARSHIP, which has provided the girls with the opportunity to receive private secondary schooling at the Windhoek Gymnasium School, one of Namibia's finest private schools.
The scholarship covers all tuition and boarding costs as well as additional lessons, extramural activities, medical aid, uniforms, personal effects, and pretty much anything else the girls will require for the next five years of their high school education. The Scholarship is valued in excess of N$ 1.5 million over this five year period.



---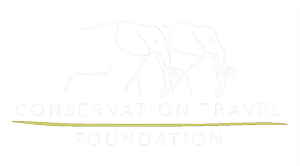 Impact
---
Namibia boasts the greatest wildlife recovery story ever told in Africa and all guests travelling with Ultimate Safaris are already making a positive impact as they embark on their life enriching journey, just by visiting Namibia.