---
Why Donate
---
The Foundation has a wealth of experience in working effectively in Namibia, and our results speak for themselves. The administrative and logistical support from Ultimate Safaris means that the Conservation Travel Foundation is able to invest all donations and funds raised into projects.

How To Donate
---
If you would like to support the work of the Foundation, please do make a contribution. No matter how much or how little, you can be sure you will be part of making a difference to the lives of rural people, and to the conservation of the wildlife on which they depend.

There are a number of ways in which you can contribute :
Online
The platform provided on this website allows you to make an online contribution, using the secure credit card or the electronic fund transfer facility, directly to the Conservation Travel Foundation. If you choose this option, please fill in and submit the online Donation Form once your donation transaction is complete so that we know where the donation has come from
Tax Deductible 501c3 Donation
The Conservation Travel Foundation has partnered with two United States registered 501c3's that will allow guests to make a tax deductible donation. These partners are Wildlife Protection Solutions and The Wonderment and both will issue tax certificates but ensure that 100% of funds donated reach the Conservation Travel Foundation. Please follow these links to make use of this facility:
Ultimate Safaris Guests
You can complete and submit the donation form which is included in your safari pack, and return that at the end of your safari. You can make your donation in cash, by signing a credit / debit card authority, or by using the secure credit card or the electronic fund transfer facility on this website.

Other
Alternatively, you can arrange with your bank to make a direct bank transfer to the Foundation.
If you chose this option, please complete and submit the online Donation Form once your donation transaction is complete so that we know where the donation has come from.
Conservation Travel Foundation
---
Bank Details
Bank: Nedbank Namibia
Branch Code: 461038
Account Name : Conservation Travel Foundation
Account Number: 11000253083
Swift Code: NEDSNANX

---
Please download our donation form for bank details and other donation options below.

Donors
---
Honorary Trustee (US$10,000 and above)
Adventure Travel Conservation Foundation
Dianne & Austin Marxe
Fielding & Gally Gallivan
Kim De Morgan
Lauder Family
Lion Recovery Fund
Orlando Haraseb
The Explorations Company
Thika Foundation
Thika Travel
Ultimate Safaris
Wilderness Travel

Diamond Contributor (US$2,500-US$9,999)
Allan & Louise Bowker
Amy Myers
Bob & Peggy Van Andel
Bob Anderson & Veronica Reyna
Carol Rosenblum & Karen Richards
Charlotte & Jo Bailey
Charlotte Farber
Cees & Marlies Gerritson
Country Walkers
Explore, Inc
Georgine Cassella
Grootberg Lodge
Hugh & Wendy Kendrick
Jane Gilbert & Dan Elliot
John & Virginia Wieneke
Kent & Joan Sather
Kim Miller
Linda Batlin
Liza Carter
Mary Lou & Bill Kilgore
Michelle Manos
Nick and Valda Embiricos
Robert,Ely & Maya Klem
Sally Seaver
Unni & Peter Moser
Uwe & Sibylle Schreier
World Journeys


Gold Contributor (US$1,000-US$2,499)
Banovich Art
Beth Brownell
Betty Bah
Carolyn & Kelly Oleksyn
Christine Linguanti & Mary Kay Rudolph
Colleen Cassidy
Dave & Maggie Adams
Elyse Eng
Erika Fluyt
Fred & Jane Cantor
Hal Fassenden
Hugh & Glynda Ratliff
Jack & Irene Ball
Lauri & Jeffrey Everson
Mark & Karen Putterman
Mark, Vivian & Leo Morris
Marideth Sandler
Marney Stratton
Mike & Wendy Maloon
Mountain Travel Sobek
Nicole & Jonathan Franke
Peter Dubensky
Robinson Group
Steve & Lynn Humbert
Tom & Annabel Kozel
Waters Group

Silver Contributor (US$500-US$999)
Andreas Burckhardt
Dayne & Linda D'Aguilar
Gerry & Avary Doubleday
Helen Kolawole
Mary Wilson
Peter & Uni Moser


Bronze Contributor (US$250-US$499)
Barbara & Fred Reid
David McCoach & Rene Calloway
Explore Africa
George & Margie Block
Graeme & Anita Ferrero
Hans Ruetsch
Iris Bergmann
Janet Lineback
Jennifer Kinberger
Kathy Hornsbury
Marcel, Fransiska & Fabio Mueller
Marjorie Espenschade
Martin Webb-Bowen
Nandi & Vaihnavi Atul
Nora Stichel
Personalized Odysseys
Phil Collyer
Ritzenhoff Family
Rowan Mickleberg
Stephane Attal
Steven Jacobson
Stier Vente Associates
Susan Custard
Theobald Barber
Tristan Cowley

CTF Contributor (US$249 and below)
B Sinclair
Bev Winstone
Carly Paxman & Michael Tysome
Caroline Glover
Chester & Renn Finn
Chris & Kathy Lodge
David & Judy Osgood
David Einstein
Desiree Hoynck
Dori & Jeff Dryfoos
Doris Cowley
Dr Rosemary Jambert-Gray
Edith & Victor Au-Yeung
Edith Briskin
Encounter the Wild
Erika Phillips
Gabriela & Peter Huber
Gillian Wragg
Gregory & Christina Seiler
Helle Sorensen
Henry Waskowski
Ingrid Laursen
Intouch
James & Cathleen Enns
Jan Mohrdieck
Jane Knapp
Jason Nott
Jill Earnshaw
John Richards
John & Susan Brennan
Jonathan L Rigg
Kathrin Blattler
Lynda Leng
Mark & Diana King
Marlio Mosseri
Meryl Edwards
Mike & Agnes Segal
Nathan Caldwell
Penny Shepard
Reto Wey
Richard Rankin
S Westwood
Sara Brown
Sarah Berg
Shanta Louer
Sue Dobson
Thomas Wiluse
NB* If your name does not appear here and you have made contribution, please do not be offended and accept our apologies, and please contact us so we can rectify the mistake.

---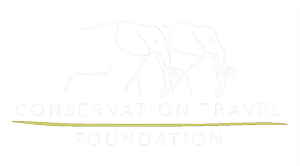 Impact
---
Namibia boasts the greatest wildlife recovery story ever told in Africa and all guests travelling with Ultimate Safaris are already making a positive impact as they embark on their life enriching journey, just by visiting Namibia.