---
Overview
The Conservation Travel Foundation works closely with Save the Rhino Trust to conserve Namibia's desert-adapted black rhino. A major threat to rhino is poaching, and the Rhino Ranger programme was designed specifically to increase patrols and monitoring of Namibia's rhino. The programme now supports over 60 Rhino Rangers and has helped to reduce poaching significantly over the last five years. Given that the vast area of the Kunene Region is patrolled almost entirely by Rangers on foot and who are not armed, this is a noteworthy, if surprising, achievement.

The Rhino Rangers operate in extremely harsh environments and need regular replacement of equipment, ranging from uniforms and boots to sleeping gear and tents. In July 2019 the Conservation Travel Foundation, in partnership with Cymot, a Namibian outdoor retailer, launched the PACK FOR CONSERVATION initiative. This initiative allows anyone from safari travelers to interested individuals who may not have been to Namibia, to purchase and replenish Rhino Ranger gear online via a secure platform. The gear is delivered directly to the Rangers on the ground. For more information see the Donate page or visit www.conservationtravelfoundation.org/pack-for-conservation.
---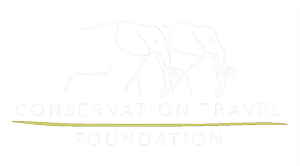 Impact
---
Namibia boasts the greatest wildlife recovery story ever told in Africa and all guests travelling with Ultimate Safaris are already making a positive impact as they embark on their life enriching journey, just by visiting Namibia.