---
Overview
Rhino Rangers in Namibia fulfil a crucial function in terms of monitoring rhino and curbing poaching, but they endure extreme conditions whilst fulfilling their roles. Their accommodation is mostly rudimentary with very few comforts, and our objective with this project is to provide a model for affordable yet comfortable accommodation for these rangers, so that this model can also be used by others and implemented in future throughout the entire range of Namibia's Rhino Rangers.
We were fortunate to have the support of incredible partners at the Adventure Travel Conservation Fund and at Wilderness Travel, and this has allowed us to invest almost N$ 250,000 into fixed accommodation for the Rhino Rangers in the //Huab Conservancy. The accommodation block houses three ranger bedrooms, a communal bathroom, and a communal kitchen, all equipped with running water and powered by solar energy. This project is completely aligned with our objective of looking after those who look after the resources of our natural world.

---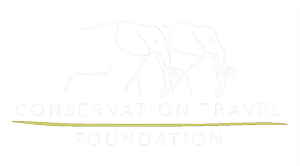 Impact
---
Namibia boasts the greatest wildlife recovery story ever told in Africa and all guests travelling with Ultimate Safaris are already making a positive impact as they embark on their life enriching journey, just by visiting Namibia.