---
Overview
As part of our continued impact investment into the //Huab Conservancy, we have created 1 hectare of shaded and watered agricultural land, a large chicken coop, storage facilities, and a cool room. This area has electric fencing to keep out the local elephants, and the facilities are all solar powered. This has been done as a partnership between the Conservation Travel Foundation and the Environmental Investment Fund (EIF) Namibia.
The intention behind this investment is that the infrastructure will belong to the Conservancy and will be rented out to a competent commercial crop farmer, who will then employ people from the Conservancy and ensure skills transfer to Conservancy members over the next few years. Ultimate Safaris, local supermarkets and other tourism enterprises will support the project by buying their fresh produce from this source.
The investment into this project is in excess of N$ 2.5 million and the benefits will be the supply of fresh produce to the area, the reduction in the carbon emissions produced when delivering fresh produce from outside the area, and the creation of an alternative revenue stream for the //Huab Conservancy in terms of both increased income and increased employment.



---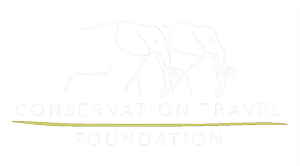 Impact
---
Namibia boasts the greatest wildlife recovery story ever told in Africa and all guests travelling with Ultimate Safaris are already making a positive impact as they embark on their life enriching journey, just by visiting Namibia.