---
Culturally and environmentally responsible tourism can be a powerful force for conservation and community development. Collaboration between the public and private sectors, conservation NGOs, and the tourism industry, and creating partnerships between them and local communities is proving to be an effective way of enhancing this development. In fact, taking part in this collaboration is how travelers can contribute tangibly, directly and significantly to Namibia's environmental conservation and human welfare at a local level. Our projects are monitored by Ultimate Safaris and its tribe who contribute extensive 'in-kind' services. We have invested in areas which they visit regularly and where their guides spend a lot of time, making monitoring regular, easy, inexpensive and very efficient.

Ultimate Safaris' programs are sensitively designed to include projects with which the Foundation is involved, encouraging guest participation in environmentally responsible travel. By assisting local communities and demonstrating the value we place on ecological and cultural preservation, Conservation Travel can become an essential instrument of sustainable development. The active and compassionate involvement of our tribe and guests alike heightens our own awareness of the problems involved and the practical difficulties experienced in solving them.


---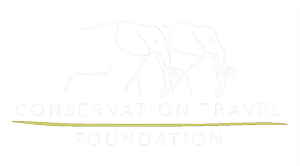 Impact
---
Namibia boasts the greatest wildlife recovery story ever told in Africa and all guests travelling with Ultimate Safaris are already making a positive impact as they embark on their life enriching journey, just by visiting Namibia.