---
Overview
The Conservation Travel Foundation provides financial and operational support for five //Huab Rhino Rangers who patrol the area, and protect and monitor the rhino population. The //Huab Conservancy is large, the terrain is rugged and the climate harsh, yet all the Rhino Ranger patrols to 2017 were conducted on foot. However, in 2017, the Foundation supplied two state-of-the-art electric E-Bikes (solar-charged batteries) to the Rhino Rangers in a trial to improve their mobility. The trial has proven very successful and a project to introduce E-Bikes for each of the Rhino Rangers teams is underway.

The conditions under which the Rhino Rangers operate are harsh - heat, aridity and difficult terrain make the daily work of patrolling extremely testing - and potentially dangerous from wildlife, accident and poachers, with incidents likely to happen in remote locations. VHF radio communications between the Rangers, their base and local security services are therefore essential. To overcome the challenges of scale and terrain, CTF has installed two radio repeater towers that have largely resolved the communication issue. Hand-held VHF radios have, to date, been provided for each patrol, and in 2020 each Ranger will be issued with a VHF radio and a GPS to ensure safe and effective patrolling and monitoring.

---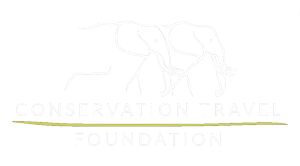 Impact
---
Namibia boasts the greatest wildlife recovery story ever told in Africa and all guests travelling with Ultimate Safaris are already making a positive impact as they embark on their life enriching journey, just by visiting Namibia.