---
Overview
The Doro !Nawas Conservancy is home to a number of Namibia's desert-adapted black rhino. Since 2020, the Conservation Travel Foundation has supported Doro !Nawas Rhino Rangers. As with all the Kunene Conservancies, the Doro !Nawas rhino population, and its protection, is a key element in expanding tourism development, and ensuring Conservancy income.

In line with the support it is providing to the //Huab Rhino Rangers, the Rangers in Doro !Nawas Conservancy will also, in 2020, be issued with a VHF radio and a GPS to ensure safe and effective patrolling and monitoring. The Conservation Travel Foundation will also extend the VHF radio coverage by installing a new VHF radio repeater tower in the Conservancy. This should provide effective radio communications coverage over the whole desert-adapted black rhino range in the //Huab and Doro !Nawas Conservancies for the Rhino Rangers working there.

---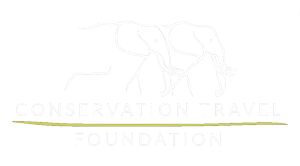 Impact
---
Namibia boasts the greatest wildlife recovery story ever told in Africa and all guests travelling with Ultimate Safaris are already making a positive impact as they embark on their life enriching journey, just by visiting Namibia.