---
Overview
In an effort to place a pragmatic value on wildlife, both ecological and economic, the Wildlife Credits Initiative was formed by a number of local and international NGOs, with support from the Conservation Travel Foundation. The aim is to provide a long term support mechanism to incentivize rural communities to conserve their land and wildlife, by acknowledging their performance in achieving specified goals.

Ultimate Safaris, as a tourism operator in both //Huab and Doro !Nawas Conservancies, has partnered with the Wildlife Credits initiative. The initiative rewards a Conservancy for tourist wildlife sightings, or some other ecological performance measure jointly agreed by Wildlife Credits, the Conservancy and tourism operators. In the case of wildlife sightings, every time Ultimate Safaris guides and guests report sightings of designated species, the company pays the Conservancy a fee. Wildlife Credits then matches the safari operator's fee by a multiple factor. Payments are all made into a Conservancy account managed jointly by the Conservancy and Conservation Travel Foundation. The funds are then spent on mutually agreed community development and wildlife conservation projects in the area. For more information visit www.wildlifecredits.com.


---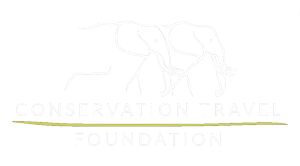 Impact
---
Namibia boasts the greatest wildlife recovery story ever told in Africa and all guests travelling with Ultimate Safaris are already making a positive impact as they embark on their life enriching journey, just by visiting Namibia.