---
Overview
Ultimate Safaris was approached in 2016 to consider investing in the //Huab Conservancy which, on account of its remote location, had been overlooked for tourism development. After investigation, Ultimate Safaris entered into a Joint Venture with the //Huab Conservancy, which also brought support from the Conservation Travel Foundation for their conservation and community development aspirations. A 12 bed seasonal tented camp (April to November), opened in 2016 in the core rhino area of the Conservancy. Safari activities focus on rhino tracking with one of the Rhino Ranger teams, and with a 90% success rate in finding the animals, it is recognised as the area with the most effective tracking of black rhino in Namibia. The area is also home to other desert-adapted wildlife, such as Hartmann's mountain zebra, kudu, oryx, giraffe and elephant.

The Camp and its activities have brought considerable economic benefits to the //Huab community and to the Conservancies wildlife conservation efforts. //Huab Under Canvas pays a nightly fee per guest; a monthly land rental fee, and a Guest conservation levy to the Conservancy, all of which amounts to over 20% of the gross camp revenue. - a figure unprecedented in Namibian Communal Conservancy tourism Joint Ventures. The Camp also employs, trains and develops the skills of local Conservancy members who make up the Camp staff.

---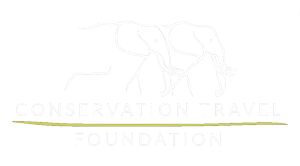 Impact
---
Namibia boasts the greatest wildlife recovery story ever told in Africa and all guests travelling with Ultimate Safaris are already making a positive impact as they embark on their life enriching journey, just by visiting Namibia.